9th-12th Credit Recovery Program / Programa de recuperacion de credito grados 9-12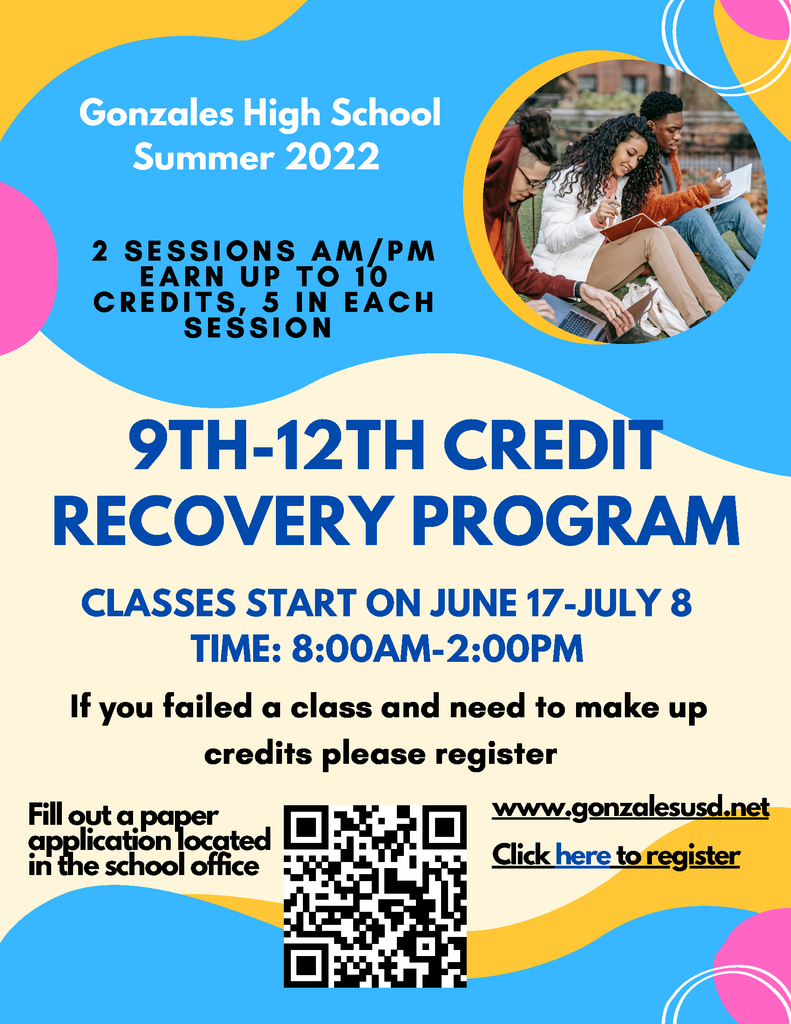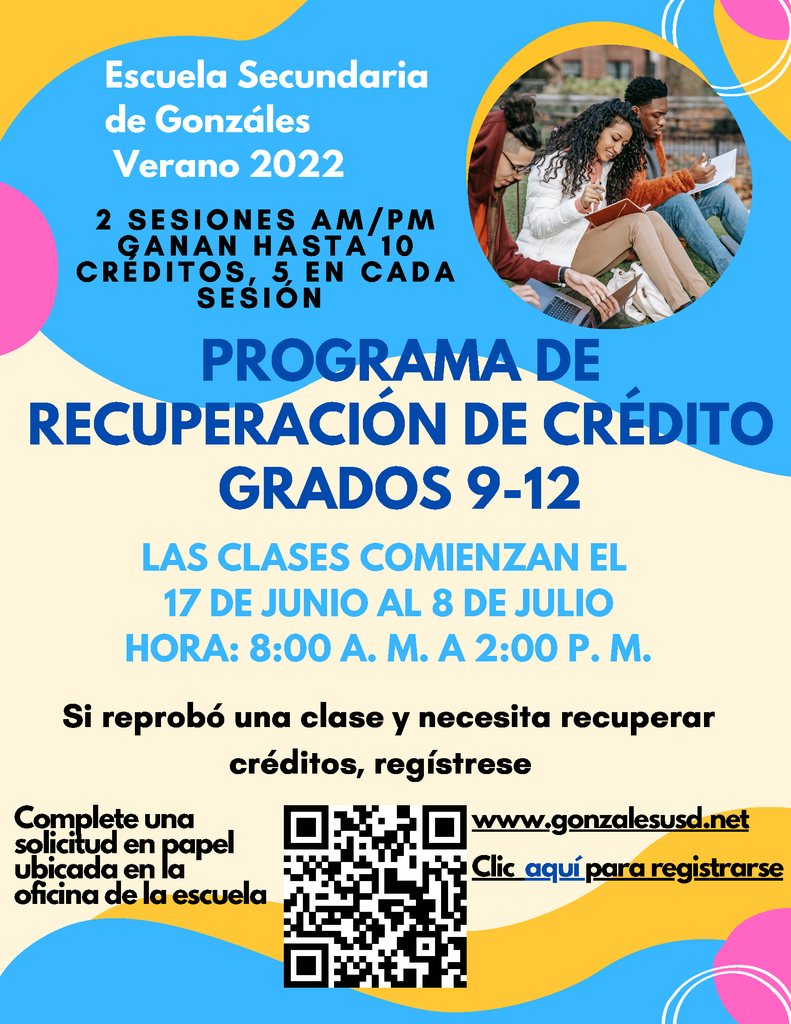 GHS Parents of 11th grade students, SBAC testing will begin upon return from Spring Break. Please refer to our school website for more information to include testing dates/times. Have wonderful Spring Break. Go Spartans! Padres de GHS de estudiantes de grado 11. Las pruebas SBAC comenzarán al regresar de las vacaciones de primavera. Consulte el sitio web de nuestra escuela para obtener más información e incluir las fechas y horarios de las pruebas. Que tengan unas maravillosas vacaciones de primavera. ¡Vamos espartanos!
Good morning Spartan Parents/Guardian. Our student awards ceremony was moved to April 6th/7th. The google link can be found on our website. We are excited to celebrate our students next week. Go Spartans meet.google.com/bce-vqqa-qrj ! Buenos días padres/tutores de Spartan. Nuestra ceremonia de premios para estudiantes se trasladó al 6 y 7 de abril. El enlace de Google se encuentra en nuestro sitio de web. Estamos emocionados de celebrar a nuestros estudiantes la próxima semana. ¡Vamos espartanos! meet.google.com/bce-vqqa-qrj
Padres/tutores espartanos. Únase a nosotros esta semana mientras organizamos una ceremonia virtual de premios para los estudiantes que han recibido el Cuadro de Honor del Director, el Cuadro de Honor y la Asistencia Perfecta. Celebraremos los grados 9 y 10 el 30 de marzo. Nuestro grado 11/12 celebrará el 31 de marzo. El horario será de 5:30 a 7:00 PM. Este evento se llevará a cabo a través de Google Meets. Es importante que inicie sesión con el Chromebook proporcionado por la escuela. Los estudiantes que reciben premios son notificados por correo electrónico. Esperamos celebrar con los estudiantes, padres/tutores, profesores y personal. El enlace de Google Meets se puede encontrar en el sitio web de nuestra escuela. ¡Nos vemos en línea!
Spartan Parents/Guardian. Join us this week as we host a virtual awards ceremony for students that have received the Principal's Honor Roll, Honor Roll, and Perfect Attendance. We will celebrate 9th/10th grade on March 30th. Our 11th/12th grade will celebrate on March 31st. The time will be from 5:30 - 7:00 PM. This event will be held via Google Meets. It is important that you log in with your child school issued Chromebook so we can validate all attendees. Students receiving awards are notified via email. We look forward to celebrating with students, parents/guardians, faculty, and staff. The Google Meets link can be found on our school website. See you online!
GHS Parents and Guardians. Are you interested in joining a GUSD Virtual Academy for the 2022-2023 school year? If so, complete the following interest form. More information to come. Padres y tutores de GHS. ¿Está interesado en unirse a una Academia Virtual de GUSD para el año escolar 2022-2023? Complete el siguiente formulario de interés. Más información por venir.
https://drive.google.com/file/
...
Good morning Spartan Parents and Guardians. LCAP surveys are open. Please take a minute to complete the survey and provide us with your feedback. If you have any questions, contact the high school administration.
https://forms.gle/bpyrWHMsASwQfruv8
Buenos días padres y tutores espartanos. Las encuestas LCAP están abiertas. Tómese un minuto para completar la encuesta y enviarnos sus comentarios. Si tiene alguna pregunta, comuníquese con la administración de la escuela secundaria.
https://forms.gle/bpyrWHMsASwQfruv8
Good afternoon GHS Spartan, As of now, we will continue to follow the CDPH Guidelines in regards to face coverings or masks. The Board will meet next week to discuss and give us direction. Therefore, the expectation is that we still wear masks or have a face covering while on school grounds. GHS Administration --------------------------------------------------------------------------------------------- Buenas tardes Familias Espartanas, A partir de ahora, continuaremos siguiendo las recomendaciones del CDPH con respecto a las cubre bocas o mascarillas. La Junta se reunirá la próxima semana para discutir y darnos dirección. Por lo tanto, la expectativa es que todavía usemos máscarillas durante la escuela.

Parent Workshop / Seminario Para Padres - March 12, 2022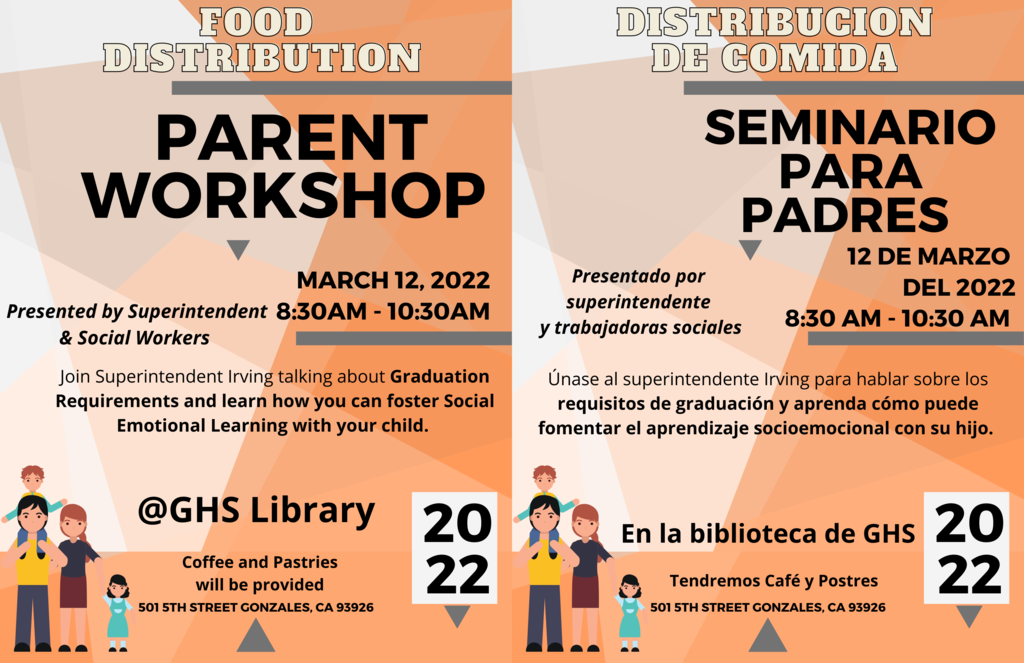 The GHS Exploration Factory Livestream at 7:30pm, 3/3/2022 :


Seminario de Padres, 12 de Marzo del 2022. 8:30am - 10:30am (Biblioteca de GHS)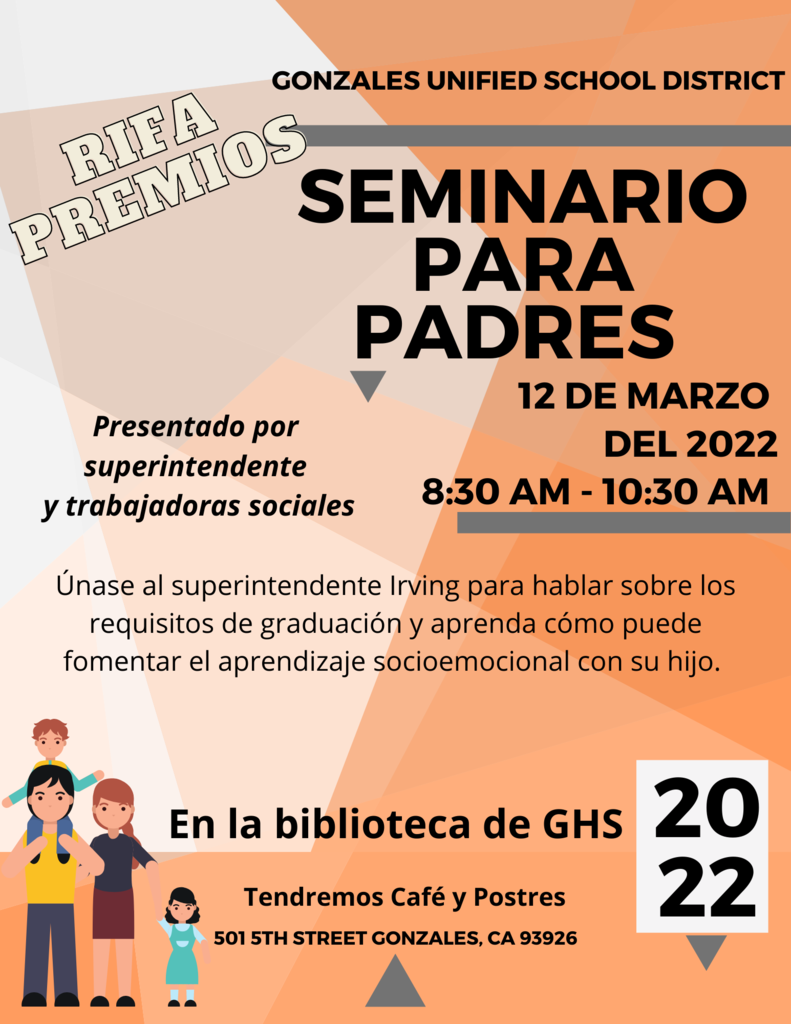 Parent Workshop, March 12th, 2022. 8:30am - 10:30am (GHS Library)